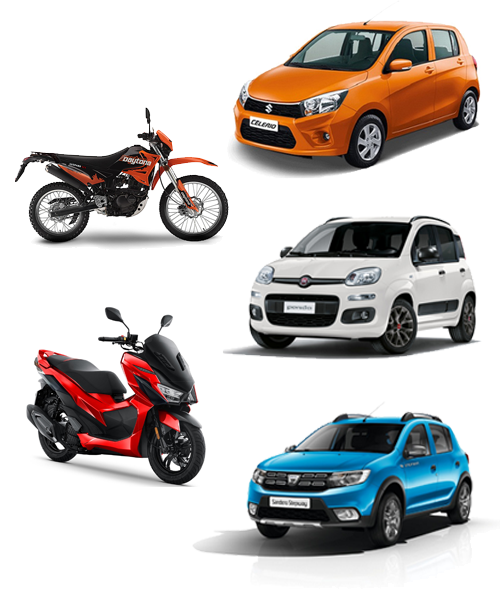 Our company is a family business that is active in the field of car rental in Kythira since 2001.
We have a large fleet of cars and offer the most competitive prices for car rental on the island of Kythera.
Since 2007 we have expanded to motorcycle & scooter rentals.
Our company since its establishment follows a continuous upward trend which is due to its ease of adapting its business policy.
We listen to the needs of the market and make sure we respond to them in the best possible way. Our goal is the best customer service through continuous development and adaptation to modern requirements.
We have managed to combine low prices, quality and clear rental terms. These combined with our reliability and friendly service have established us as one of the leading companies in Kythera for car & scooter rental.
We are always by your side for any question or query.
We will be happy to serve you and gladly listen to your comments in order to become even better. Our office is open Monday - Sunday from 09:00 - 13:30 and 18:00 - 21:30.
DISCOVER KYTHERA WITH ACTIVE RENT A CAR & SCOOTER
If you are wondering if a rental car in Kythera is necessary, the answer is yes! Kythera is waiting for you to discover them. Wonderful beaches, unique sunsets, gorges and ravines, monasteries and wonderful villages are just a few of them! Start at any time convenient from your hotel and discover Kythera in your own way with the best vehicles from Active rent a car & scooter.
For car or scooter rental in Kythera, look no further. In us you will find everything you are looking for. We are a car rental & scooter office that respects its customers and always strives for the best possible result. Always with the most advantageous prices, without hidden charges and with comfortable and safe vehicles to drive carefree with only your concern where you will go.